St. Croix Electric Cooperative is committed to helping our members #PowerOn. It's not always easy to ask for help but sometimes you need it. It is important to connect with us so we can continue to keep YOU connected without disruption.
Depending on your circumstances, we can offer varying solutions – from Budget Billing and Deferred Payment Agreements to help through our #PowerOn fund or Energy Assistance program.  
The most important first step for consideration for any of these tools is to be current on your account – that is, to have no "Balance Forward" appearing on your paper bill or "Past Due" on your Bill Available email notification or when checking your account in SmartHub.
October is the month we typically see a surge in Energy Assistance requests. Your household may be eligible for Energy Assistance based on a number of factors. However, if the gross income for your household is less than the amount shown on the following chart, you might be eligible to receive assistance: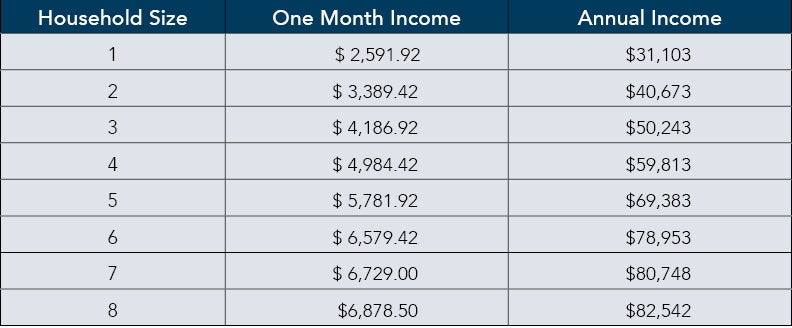 Households must complete a Home Energy Plus Application online at energybenefit.wi.gov or call West CAP (West Central Wisconsin Community Action Agency, Inc.) at 715-265-4271 to receive an application by mail or by phone interview.
Once you have submitted the Home Energy Plus Application, please complete the SCEC Energy Assistance Information Release Form found online here or call 715-796-7000, Option 4 to request a .pdf or paper form.
Information you supplied as part of the Home Energy Plus Application will be used to evaluate if you qualify for additional assistance through St. Croix Electric Cooperative.