full width paragraph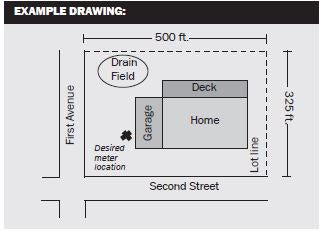 The first step toward energizing your new service is to fill out an
Application for Electric Service. 
If you are using a contractor, please check with them before completing an application.
Some local contractors handle the application process on your behalf.
The $350 New Service Fee includes your permanent meter socket (320 amp or 200 amp),
which can be picked up from the SCEC office.
Be prepared to submit a site plan with your application to expedite energizing your service.
Your electrician/contractor should know the proper procedures for preparing your site to be energized. Forms they may need are available below.