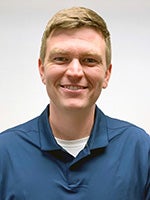 St Croix Electric Cooperative's Board of Directors recently approved Metered Load Management Service Rates that will be effective beginning in November. 
This is NOT an overall rate increase but rather a change in rate methodology.
As many of you know, the cost of power changes depending on when it's consumed. When demand for electricity is high (during the day) the cost for the electricity increases. When demand is lower (overnight) the cost decreases. SCEC's power costs are impacted by how/when our members chose to use electricity. These newly designed rates were based off this cost structure and offer a lower price for overnight usage. This offers our members the ability to save money on their electric bill by choosing to shift more electric use to the overnight hours.  
There were other benefits we were looking to provide while we were updating these submeter rates:
·         We were able to collapse our SIX existing rate codes into our TWO new rate codes.  
·         We got rid of the current kWh steps. Members no longer have to use 400kWh or 600kWh prior to receiving larger savings. 
·         We increased member flexibility. Interruption of operations of equipment will only occur during Peak Alert Days (12-15 per year).  
To Click to see more about Metered Load Management Service.