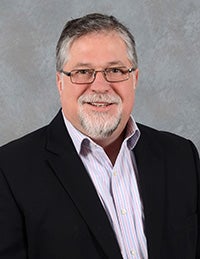 You may have heard about increased concerns over electric reliability this summer in several local and regional news outlets. The Star-Tribune (Minneapolis), La Crosse Tribune and NPR (National Public Radio) are just a few of the non-industry media outlets that have run stories talking about the potential for rolling blackouts this summer:
Even before summer's official arrival, the mid-May heatwave we experienced strained the regional electrical grid operated by the Midcontinent Independent System Operator (MISO). MISO controls the network of interconnected high-voltage transmission lines and power generating facilities that allow utilities and other suppliers to share resources on a regional basis. As a regional transmission organization (RTO), MISO is like the "air traffic controller" of energy infrastructure that runs from Manitoba, Canada to the Gulf Shore of Louisiana.
Due to high electricity demand and limited generation resources, in the afternoon of May 12, MISO implemented their Maximum Generation (Max Gen) Procedures used to help address grid constraints. MISO noted forced power plant outages, scheduled transmission outages, and temperature-driven above-normal loads as key contributors.
When a Max Gen Warning was announced, Dairyland Power Cooperative, our wholesale power provider, notified us of the possibility of implementing Emergency Load Management protocols - which consists of taking action to start up members' stand-by generators and control load at members' homes. Luckily, the situation did not escalate to that point.
Every Max Gen scenario is unique. We must react to emergency grid conditions in a real-time manner and may have to call upon our members to start reducing their electricity demand at a moment's notice to stabilize the electrical grid and prevent a black-out.
Using our Load Management program for this purpose ensures we can quickly reduce demand to avoid overloading generation resources. This use of load management is different than non-emergency full load control events which were designed to help SCEC avoid purchasing power during the most expensive times of the summer or winter.
Using load management for Max Gen purposes supports grid reliability by reducing our electricity demand to levels that can be met by available generation resources. If the demand for electricity exceeds what the grid can fulfill, rolling blackouts can occur.
So why are we now using them in the spring? As we reduce our use of fossil-fueled power plants more and more and rely upon non-dispatchable renewable energy, we must do so very systematically and thoughtfully, so we maintain the needed reliability in our electrical grid.
It is imperative that fossil fuel (and nuclear) plants are available during the extreme summer and winter, so the industry schedules their maintenance and large transmission project maintenance during the spring and fall. This can create issues – as it did this spring – if unexpected/abnormal weather causes high demand for electricity or if power plants or transmission lines have unexpected outages.
Experiencing regional reliability concerns so early in the season could be a sign of things to come. A press release from MISO in late April and the short-term outlook from the U.S. Energy Information Administration this spring warn of an expected shortage of available generation resources during peak electricity demand this summer.
Some key reasons for the projected shortfall include:
·         Higher, volatile natural gas prices in the United States
·         Coal-fired and nuclear power plant retirements outpacing the installation of new generation resources 
·         A significant amount of new generation resources coming online are wind and solar, which are intermittent and not always available when needed
·         Electricity consumption continues to return to pre-COVID-19 pandemic patterns, increasing in the commercial and industrial sectors.
The fact is, we are facing the increased possibility of electrical power shortages this summer.
YOU can help by reducing demand during the highest electricity peaks and aid our ability to keep the lights on and costs down through the tips you can find in this month's Energy Solutions column.